NUMBER SEVENTY

John Gilham's Site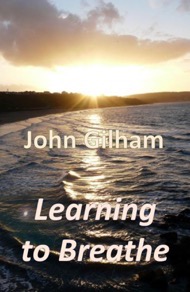 POETRY
       -
NEW !

LEARNING TO BREATHE

John's latest book of poems. "In this collection he moves between  the mythic and the domestic, between the pain of early abandonment and the joy of maturity, set against a background of anger at the folly of way and at the destruction of the world's resources".

HEAR JOHN: usually -1st Tuesday of each month at open mic at The Exhibition pub,   Bootham,York, from 7.30,  and at The Golden Ball, Bishophill, York, on the 2nd Wednesday of each month, from 8.00PM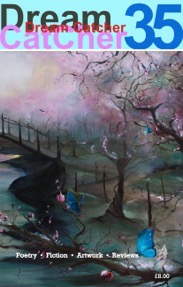 DREAM
CATCHER MAGAZINE

John is the editor of Dream Catcher Magazine, published by Stairwell Books.

Dream Catcher is an international arts journal, which offers contemporary readers a terrific mix of poetry, prose, artwork and reviews. Our contributors span the globe, making Dream Catcher a truly international magazine. Dream Catcher's eclecticism is its strength. The range of literary styles is wide and what began as a magazine for student writers has become a discerning publication keen to attract new work from wherever it might emerge, aimed at readers wherever they might be. 

BLOG  -  includes - Cycling the lower Danube. Euro Velo 6. Belgrade to Bucharest. 

The Big Read - Recommended mostly novels.  Several additions to the lists August 2016

•Last days of BR steam. Preston/Manchester in colour and Carlisle Kingmoor (b&w). 

•Last Gasps of Southern Steam.

•


To contact me (for example to report a problem with the site):